MORE IMAGES OF ISSUE002 PROTOTYPE!
HERE ARE FEW MORE IMAGES OF
SOME/THINGS MAGAZINE ISSUE002 / THE BLACK BOOK
. PLEASE NOTE THAT THIS IS BUT A PROTOTYPE, SO THE COVER STRAP & THE BOX IS STILL MISSING. THE ENTIRE EDITION ARRIVES TO PARIS MARCH 1 & THEN WITHIN A COUPLE FIRST WEEKS OF SPRING IT WILL BE IN THE REST OF THE WORLD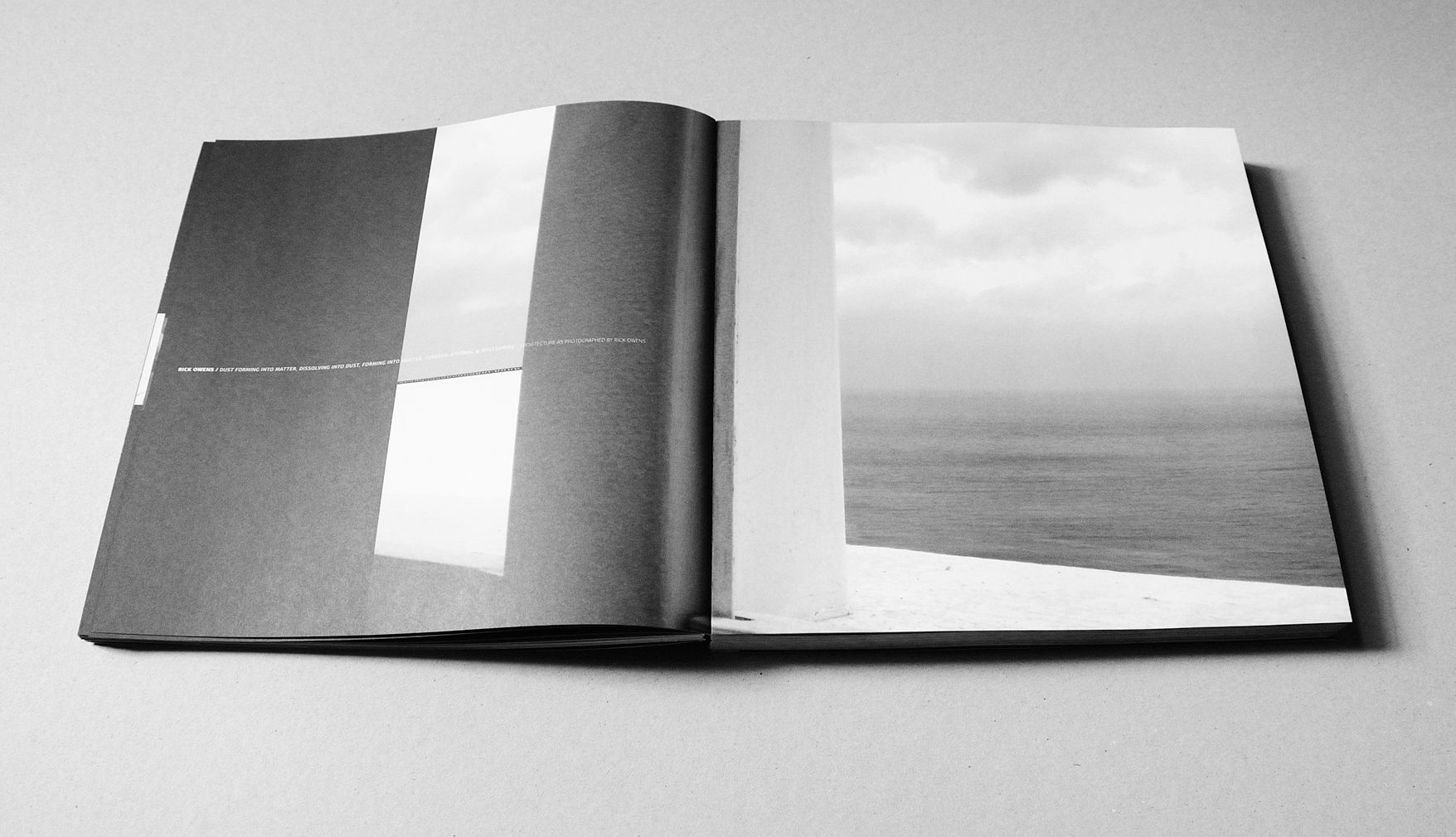 A SPREAD FROM A FEATURE ON RICK OWENS PHOTOGRAPHY
A SPREAD FROM AN EDITORIAL SHOT BY MOTE SINABEL & STYLED BY TETSURO 'GIANT' NAGASE. WITH BUTOH DANCER KAIJI MORIYAMA
A SPREAD FROM MOTE SINABEL & SABISHA PIECE
PS. COLOR IMAGES SOON!!
TECHNICAL DETAILS OF THE PUBLICATION
INLAY 302 PAGES, 150G MATT PAPER, 51 COLOR PHOTOGRAPHS, B/W PHOTOGRAPHS PRINTED IN DUOTONE
EMBOSSED & LACQUERED COVER WITH DOUBLE FLAP, 400G MATT PAPER, COLOR PHOTOGRAPH
9X90CM 250G BLACK LACQUERED COVER STRAP
26X25,5X3,5CM CARBOARD BOX, EACH COPY WRAPPED IN RECYCLED PAPER
MAGAZINE FORMAT 24,7X24,5CM, WEIGHT APPROX 1,6KG
EDITION 1480 COPIES + 20 PIECES DELUXE EDITION